When preparing to list your house among Vail homes for sale, you already have a great product, as residential property in this market is prized the world over. Nevertheless, selling your home is often a daunting proposition. There are countless details to keep track of and a seemingly endless number of tasks to get accomplished. When you're in the thick of it, it's easy to lose sight of what's important - getting your home sold for the best price as fast as possible. This is where Compass Concierge comes in. Let's take a look at some of the robust benefits they offer their clients as they sell their homes.
What is Compass Concierge?
Compass Concierge is a company specializing in presenting your home for sale. They provide services like staging — a process of cleaning and organizing your home so it's attractive and presentable for potential buyers. You can stage your house yourself, but you may find the process to be complicated, time-consuming, and expensive. Compass Concierge can handle this process for you, and complete a more effective job than you could on your own.
Compass Concierge also provides painting, flooring, deep cleaning, repair work, and dozens of other services your home may need before it's ready to sell. These services will increase the value of your home, allowing you to attract higher offers.
Once you decide to work with Compass Concierge, you will sign a listing agreement and be assigned an agent. You and that agent will determine what work needs to be done on your home and they'll assist you in hiring the appropriate vendors. Once the work is completed, your home will be listed, and the sales process begins in earnest.
Compass Concierge will not charge you for any of their services until your home sells, you terminate your listing, or a year passes from the start of work on your home. According to multiple testimonials, this process works smoothly and efficiently and is worth the investment.
Valuable time is reduced at multiple points, minimizing the impact selling your home has on your life while getting it ready for market. You'll be free from rearranging your furniture, deep cleaning your home, sifting through dozens of vendors, and more. Compass will handle many of these practicalities so you can get your home on the market in a shorter amount of time. It sounds simple, but the fact remains that the sooner your Colorado home is listed on the Vail real estate market, the sooner it can sell.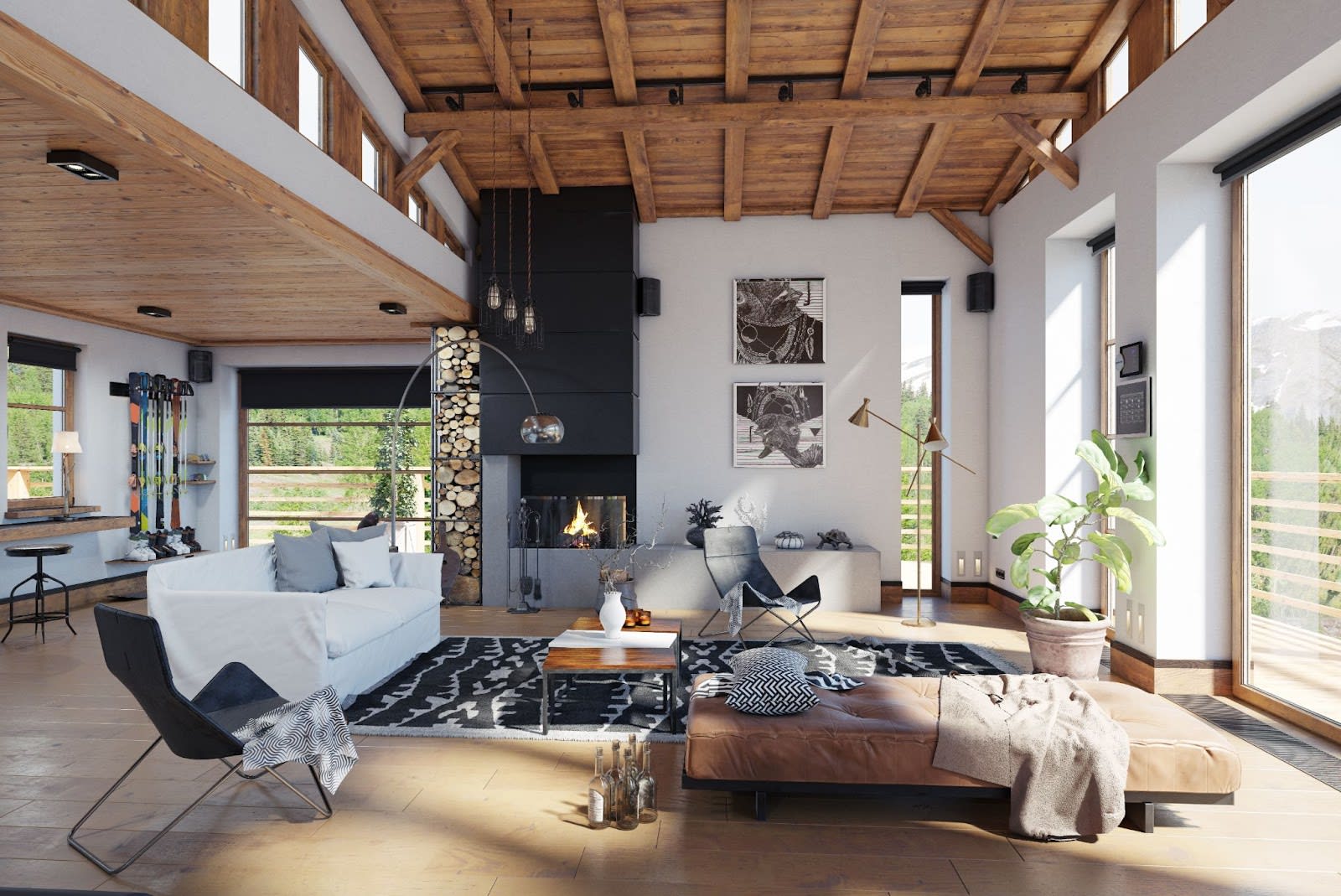 Compass Concierge can sell your home for more
The greatest benefit of having your home in the best shape it can be is that you'll be able to ask for a higher price in the listing. With a new paint job, some flooring, and roof repair, Compass will get your home looking years younger and more inviting to potential buyers. You can only make a first impression once, and how a buyer feels when they pull up to your home and step inside will have a considerable impact on the types of offers you receive on your property. In this respect, Compass Concierge can help ensure your home puts its best face forward.
There are a variety of high-end luxury homes for sale in the Vail real estate market, so doing anything you can to increase the value of your property will allow you to remain competitive. It's also important to remember that, because Compass Concierge does not charge ahead of time for work done on your home, you will not be paying out-of-pocket for expenses you would normally face before the sale of your property. This simplifies this big transition into the next phase of your life and allows you to pay for the services when you have the advantage of access to your current home's equity.
Before you decide to hire Compass Concierge
If you want to prepare your property for the Vail real estate market, empower yourself with the affordable and effective strategies employed by Compass Concierge. The ensuing increased value of your home will often result in a higher sale price which will easily offset the cost of the services provided by Compass.
To learn more about Compass Concierge or about Vail home for sale, please don't hesitate to reach out to trusted local agents at Caroline Wagner Team.