From music to art festivals to sporting events, there's a full summer of activities for residents and visitors of Vail, Colo.
If you're shopping for a posh town in which to own a vacation home, or if you're interested in purchasing a full-time residence, be sure to mark these dates on your calendar for a glimpse of why people love this Rocky Mountain escape.
Fun events taking place this summer in Vail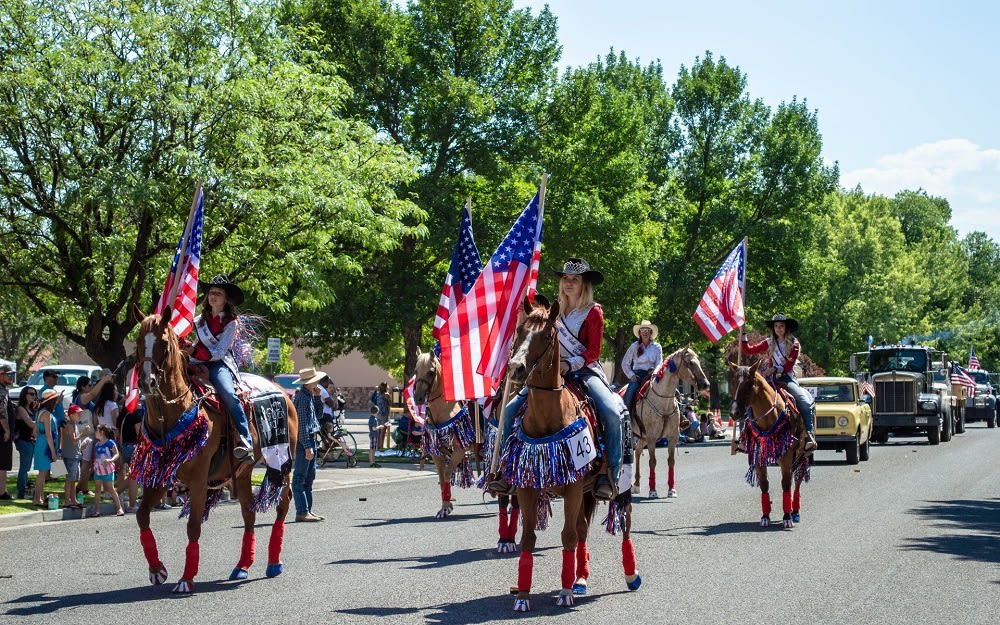 Photo Courtesy of Rove.me
Vail takes the celebration of America's Independence Day seriously. The Vail America Days parade will return this year, with the ever-so-appropriate theme of "Red, White & Blues." The parade will feature patriotic floats, musical groups, and local organizations marching down the streets of Vail on July 4th. The festivities don't stop there—be sure to head to the Gerald R. Ford Amphitheater for a patriotic concert at 2:00 p.m. before catching The Vail America Days Drone Show. The drones are a new addition this year, and will take place at 10:00 p.m. (weather permitting). The Drone Show will be replacing traditional fireworks, and is sure to wow the audience with something new.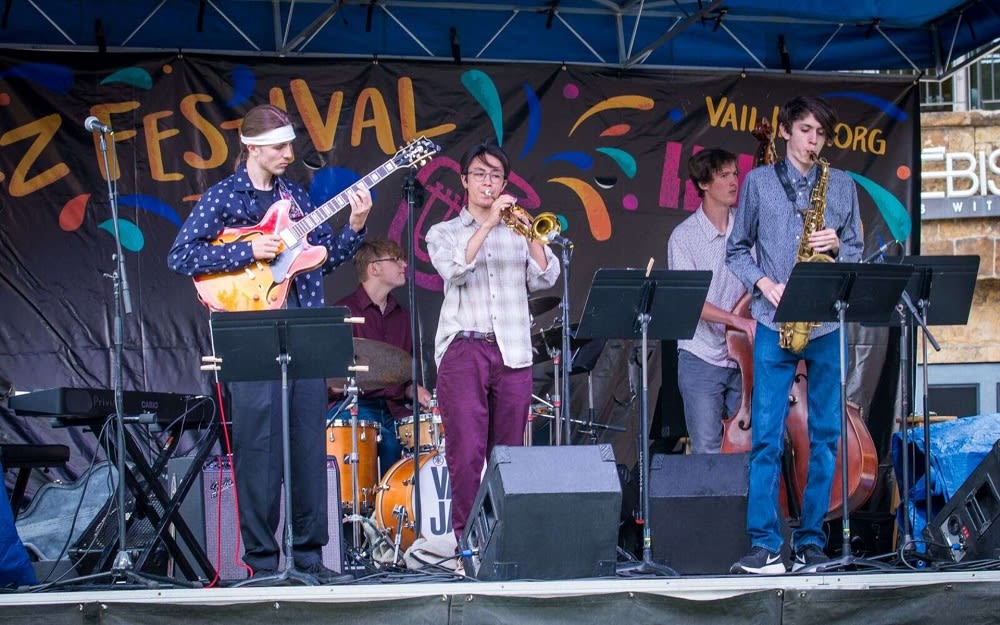 Photo Courtesy of Vail Daily
The 28th Annual Vail Jazz Festival will kick off on June 30th and run through Labor Day, with events happening throughout the town of Vail. The festival will feature multiple concerts and educational programs for people of all ages to enjoy near Vail luxury homes. Be sure to catch performances from the United States Air Force Academy Band Falconaires, Quemando, Samara Joy, and Pasquale Grasso Quartet.
Yet another excellent music festival, Vail's Bravo! concert series (the 35th annual) focuses on classical music. According to the event calendar, this year brings to town orchestras from Saint Paul, Dallas, Philadelphia, and New York. All four of these elite orchestras will be in Vail for the duration of the festival. They play a variety of tunes: classical, jazz, and pop are all in play. In total, there are more than 60 concerts in about six weeks. Listeners with eclectic tastes will be happy to learn the musicians also play chamber music. Concerts take place at the outdoor Donovan Pavilion, and tickets may be purchased online or at the box office.
Fans of dance from ballet to tap are sure to enjoy the many performances offered during the Vail Dance Festival, which will host events from July 29th through August 9th near Vail homes for sale. The festival will feature performances from world-renowned artists, as well as educational programs and events for people of all ages. If you have an aspiring dancer between the ages of four and seven in your family, don't miss the Tiny Dancer Tea Party on July 30th. Ballet fans won't want to miss the New York City Ballet MOVES, also held on the 30th of July.
Billed as the "toughest kids adventure race on the planet," the Kids Adventure Games is heavily sponsored and more involved than most children's activities. The main event is the 3.5-mile obstacle race; competitive racers are encouraged to run the first heat at 9 a.m. The three total waves of sprinting kids are divided into two-minute intervals, the better to minimize the chances of backup on the course. Race entry tickets come with clothers, swag bags, and the chance for glory. Besides the Squid Game-ish main race, children also can participate in skills clinics and rent the rock climbing wall.
Winemakers and drinkers meet for one August weekend at Vail Wine Classic. According to the event organizers, every guest is considered a VIP. It's a good setup, especially considering the event draws unique wines not merely from Colorado or the western U.S. but from
around the world
. France, Canada, Mexico, and Slovenia are among the countries represented at the Vail Wine Classic. Contrary to popular belief, the effects of wine don't play up at elevation, but with the Rockies as a backdrop, one can't help but feel giddy. The event takes place at Vail Athletics Fields.
Tickets
are on sale now. If you have children or teens, keep in mind this event is ages 21 and over.
Started back in 1988, The Triple Bypass is an annual cycling event that spans from Evergreen to Vail—a distance of approximately 110 miles. The event will take place on August 20th of this year, and you won't want to miss the celebration at the finish line in Vail. Proceeds from the event go to local nonprofits. While participation is sold out for this summer's event, it is fun to attend as a fan, too. This is a great event for avid cyclists or anyone looking to support a good cause.
Celebrate the end of summer with the vivacious
Vail Oktoberfest
. Equal parts sophisticated and riotous, Vail Oktoberfest is split into two separate weekends: one in Lionshead Village and the other in Vail Village. Guests of both festivals enjoy food like brats, schnitzel, and pretzels, all washed down with quality beer. Between the spirits and the mountains, you'd be pardoned for thinking for a moment that you were in Bavaria. In addition to the music and dancing, Oktoberfest features a calling card full of
mini-events
like the World Keg Bowling Championship, a brat eating contest, and a stein lifting contest. Entry is free!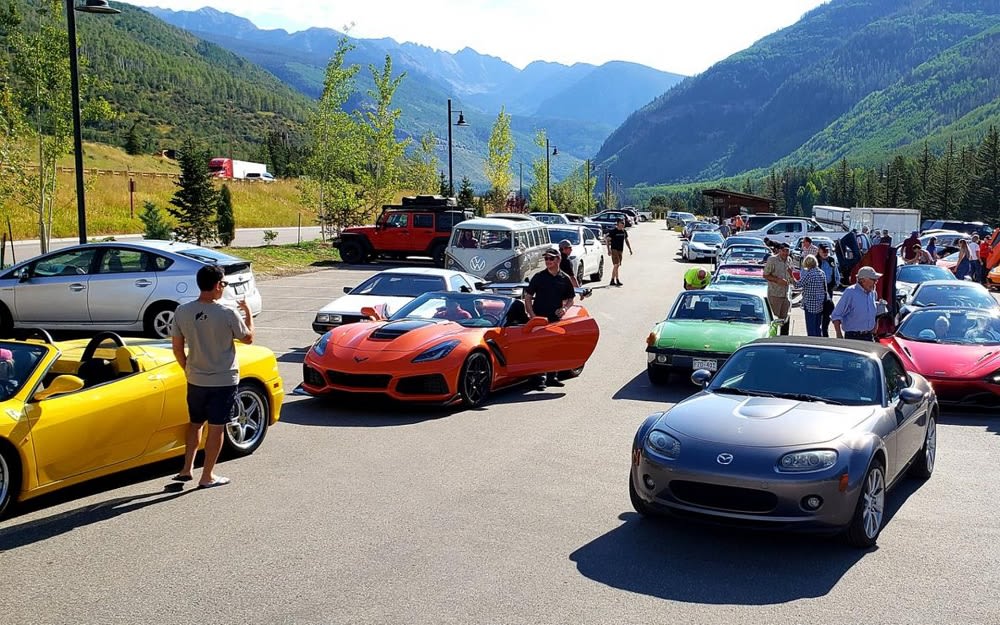 Photo courtesy of Vail Automotive Classic
The Vail Concours will return September 16-18th and bring together car enthusiasts from across the nation. The event will feature a car show, as well as driving tours and seminars. The driving tour occurs on Friday the 16th and follows a path from Vail to Steamboat Springs aimed at maximizing driving enjoyment. Participants can enjoy a picnic lunch before returning to Vail. In the evening, check out the Cars and Cocktails event for a Texas BBQ dinner and live music. This event is perfect for car enthusiasts or anyone looking for a weekend filled with fun and excitement.
Hunting for Vail homes for sale this summer?