If you're interested in Vail real estate, now may be the best time to invest. Year-round recreational activities surround Vail homes for sale, including spas, resorts, and real estate brimming with luxury amenities. There's also plenty of casual dining and shopping near Vail, but the area's biggest draw—without a doubt—is its skiing and snowboarding.
The nation's skier's capital
, Vail offers mountain experiences of every variety and for every level of experience.
Whether you're there to hit the slopes, the hot tub, or the hiking trails, you'll find all your favorite amenities (and more) at the following resorts.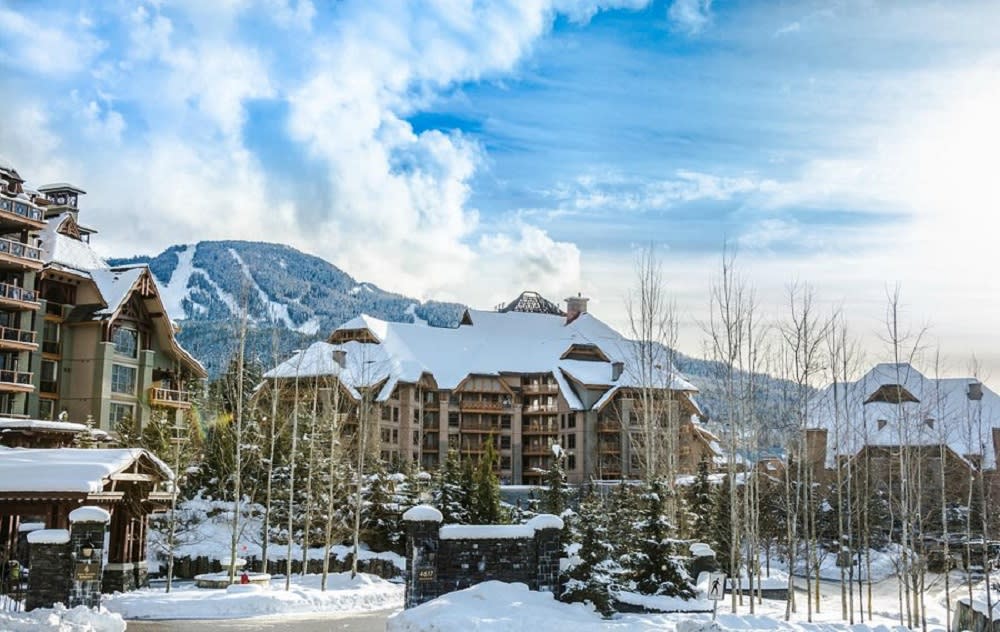 Luxury is calling at the Four Seasons Resort. Skiers and snowboarders can head off for the slopes, while those looking to relax can shop the village. At the end of the day, room service will be waiting to take your order. The Four Seasons offers many accommodation options, so invite the whole family to share a four-room suite or bring your partner to cozy up in an executive suite.
As always, you'll find lots of outdoor adventure in Vail. From skiing and snowboarding to riding tubes and dog sledding. Take in the spa or hit the fitness center after a day on the slopes. You'll find every room equipped with fireplaces and soaking tubs. Museums and galleries are nearby as well for a cultural outing for the entire family.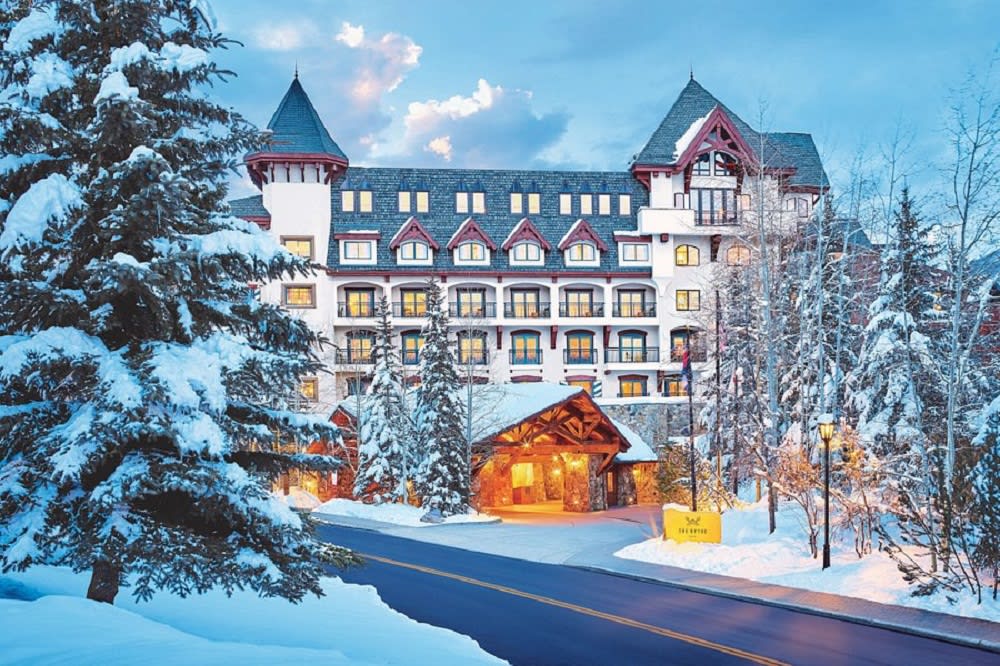 Located in Lionshead, The Hythe offers the best of luxury and convenience. With access to shopping, an ice area, stables, and a variety of slopes for skiing, snowboarding, and snowshoeing, The Hythe is one of Vail's best resorts. You'll find all the activity you want near Vail homes for sale at this luxury resort.
If you feel like staying in, The Hythe has all the amenities you could possibly ask for. And you'll be in good company keeping cozy by the fire with a book or catching up on work. Additionally, there's an outdoor fire pit and pool for when you've had enough skiing or snowboarding and need to relax. Their spa offers seven treatment rooms and a variety of body and facial treatments. After a day on the slopes, your tired legs will relish in a trip to the spa.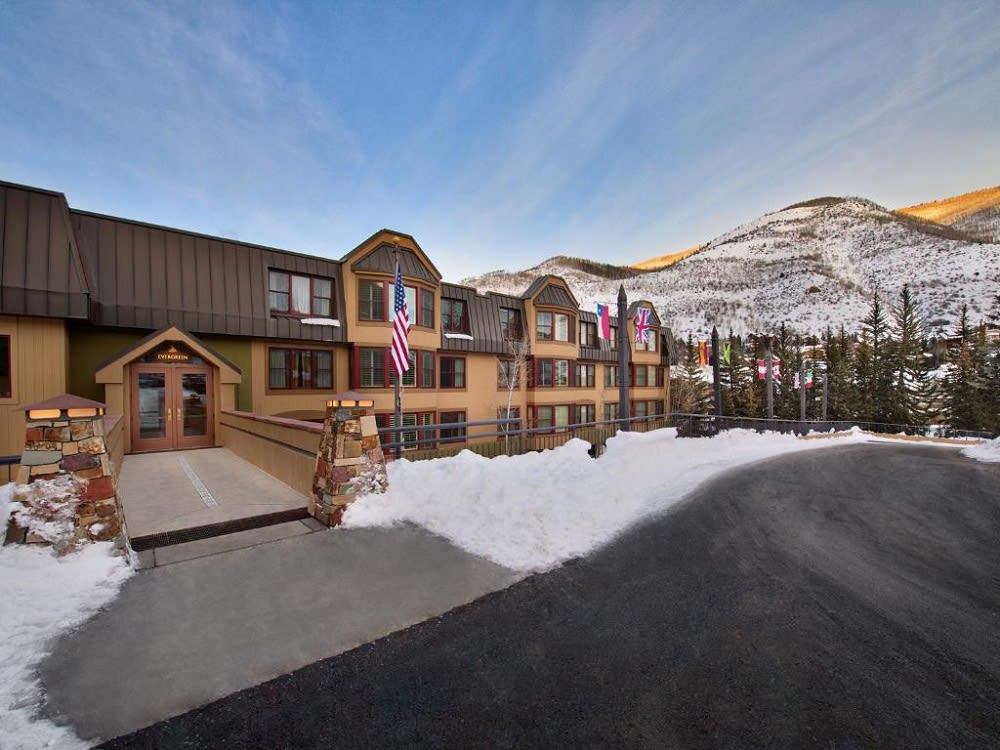 Marriott's Streamside Birch offers guests a wealth of activities and amenities. With both indoor and outdoor pools, plus a sauna and grilling area, Streamside Birch is an ideal getaway for a family vacation. Nearby is Vail Village, with shopping and dining options galore. This luxury resort has in-suite kitchens, a children's playground, and a teen lounge. In addition to proximity to Vail ski resorts, the Marriott offers other activities for the whole family, including fitness centers and a racquetball court.
Each unit features a fireplace and living accommodations, including a full kitchen and living room. Some accommodations even come with washer and dryer units, while others feature balconies overlooking the river. Don't forget to visit the ice rink, botanical gardens, and skiing and snowboarding museum when you stay at Marriott's Streamside Birch.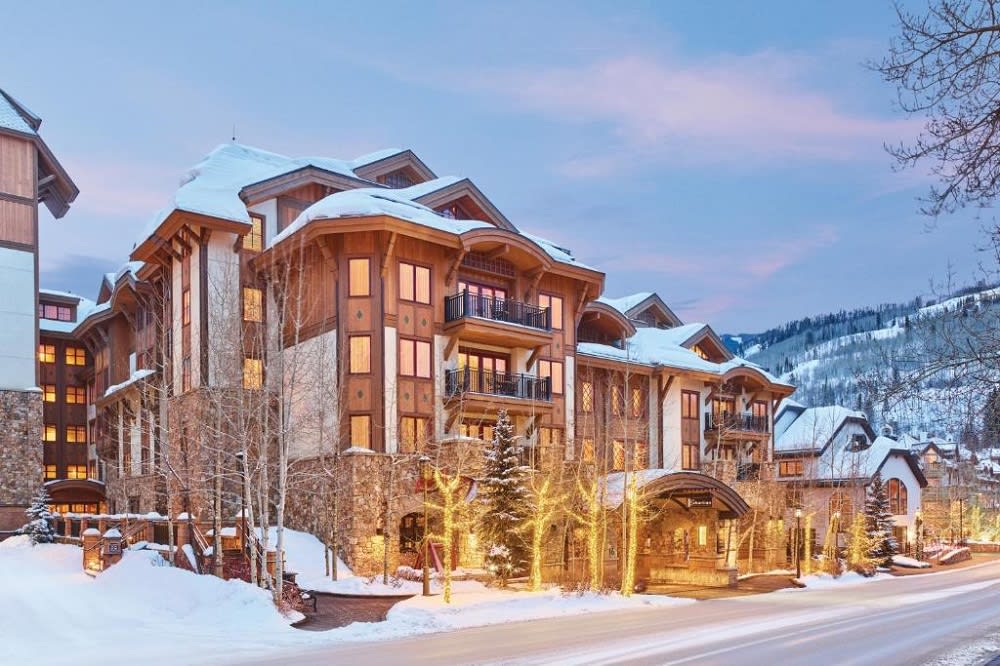 At the heart of Vail Village, you will find The Sebastian—a luxurious favorite for those touring Vail homes for sale. With all the luxury amenities you'd expect near posh Vail real estate, The Sebastian offers 5-star accommodations with ski-in access and four hot tubs. Relax after a day on the slopes in their full-service spa, and enjoy onsite dining.
You won't be sorry you stayed at The Sebastian when you get a look at their stunning suites with large living rooms and full kitchens. If you've had enough snow, take the family bowling or to the movies nearby. Don't forget to visit the Betty Ford Alpine Gardens and the Gerald R. Ford Amphitheater near some of Vail's most luxurious homes for sale. Your trip to The Sebastian will be one to remember.
Also located in Lionshead, The Arrabelle is sure to please elite clientele. Take in the natural beauty of the area and ski the best terrain Vail real estate has to offer. When you're done with the snow, you can rest by the fire or soak in your tub in your fully appointed luxury room. Guests have access to a top-notch fitness center and steam room—as well as all the city's shopping and dining options just minutes away.


The Arrabelle is also close to Adventure Ridge, an activity center located at the Vail Mountain Resort. The Arrabelle has fully appointed rooms and ski access, plus concierge and babysitting services. Vail Village is also nearby, with all the shopping and dining options you could want.
Searching for your own piece of Vail real estate?
Vail is the heart of Colorado winter fun — but there's plenty to do year-round. No matter which luxury resort you choose, Vail will provide all you need and more for an ideal winter vacation. If you're in the market for Vail homes for sale, contact
Caroline Wagner Team
to make your Vail real estate dreams come true.

*Header photo courtesy of Booking.com, The Arrabelle